只想靜靜的
度過這個麻煩的時期
June 20, 2020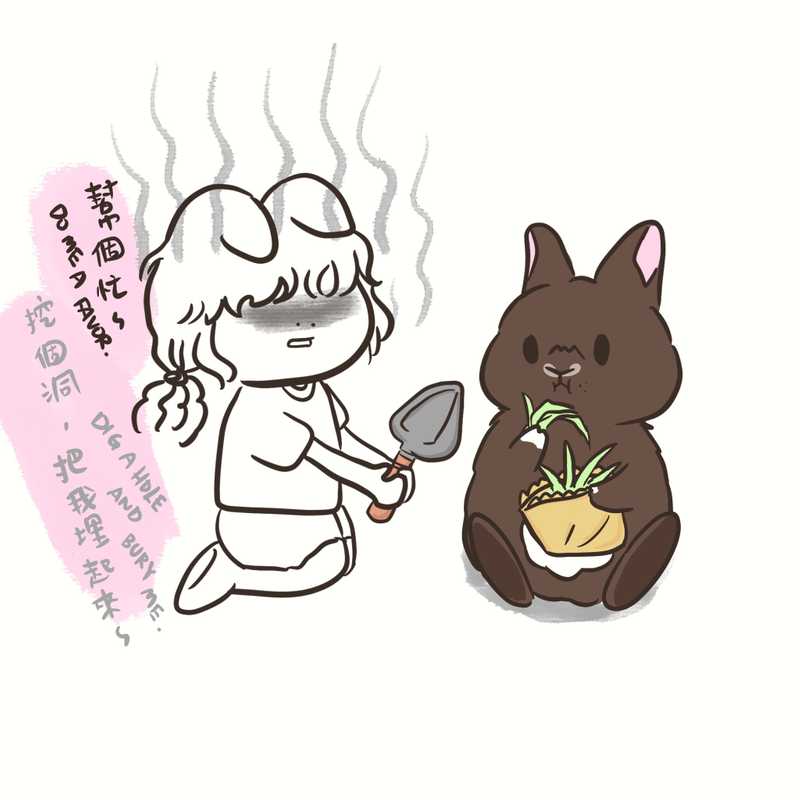 找個挖洞高手:小河馬
經前症候群真的很煩。。。
一點點被刺激就會很敏感⋯然後情緒不穩
為了身邊的人不要被我影響,常常想把自己埋起來
等到這個麻煩的週期結束我再出來😔
唉~男生不懂女生很正常拉⋯我自己也不太懂我自己呢⋯
⋯⋯⋯⋯⋯⋯⋯⋯⋯⋯⋯⋯⋯⋯⋯⋯⋯⋯⋯⋯⋯⋯⋯⋯⋯
Premenstrual Syndrome is so annoying.
A little crack jokes at me make me feel discouraged.
I often imagine that if I bury myself through this time, there will be a peaceful world.
Until my periods is over, I won't come out from the hole. It's the best way for everyone around.
(Sigh) "Boys cannot understand girls" is normal. I can't even understand myself, either.
---